A commissioner for the City of Portland, Ore. has received an agreement to settle one of the pending wrongful death actions for the loss of her husband for $1.45 million. The settlement was reached with the Oregon Department Transportation following a head-on collision in September 2014 on a stretch of interstate with no cable median barriers. Another $750,000 was paid by the state to the family of the front seat passenger, who also died.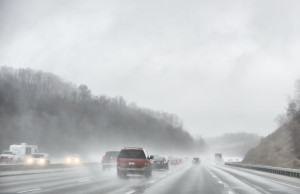 Another $9.5 million lawsuit against two other drivers is still pending.
Additionally, decedent's widow pushed hard for legislative action that would specifically require the Department of Transportation to finish erecting median barriers on 100 miles of unprotected highway identified as prone to deadly cross-over crashes, such as the one that killed decedent. Senate Bill 921, known as the "Fritz-Fairchild Act," was passed by both legislative bodies, signed by the governor and codified in Chapter 275 of the state's 2015 laws. It becomes effective Jan. 1, 2016. The measure will specifically target a dangerous, unbarricaded stretch of interstate that has been neglected for years as political priorities shifted. This was despite the DOT being aware of the need for updates as far back as 1996.
These new changes will cost an additional $20 million.
Although there had reportedly been numerous fatal traffic crashes on this highway in recent years, the one that spurred this action occurred when decedent and his co-worker were carpooling to work at the Oregon State Hospital. Seemingly out of nowhere, it began to rain heavily. A black pickup truck came flying over the median berm, which it easily passed over because there was only dirt – no concrete, no cable, nothing to stop it from careening into oncoming traffic. It struck 54-year-old decedent's vehicle head-on.
Plaintiff alleged that a cable barrier, which is a cheaper but still effective alternative to concrete walls, could have saved lives that day – and many days before and since. State transportation records indicate there were 22 crossover crashes in the course of 10 years on that swath of highway. A narrow, 30-foot median that exists now is made only of raised dirt. But as a newspaper investigation later revealed, these berms don't actually protect anyone, and in fact, may make matters worse by serving as a "launching pad" for out-of-control vehicles.
The state DOT conducted an internal study on the effectiveness of these cable barriers on this particular interstate, and discovered they had the potential to reduce death rates to zero. Still, no definitive action was taken.
The pending lawsuit alleges just before the crash, the pickup truck driver who crossed the median had passed an oil truck that sprayed water on his vehicle. This, combined with the standing water on the road, caused him to fishtail and strike the berm and launch to the other side. Both the driver of the oil truck and the pickup truck are accused in the complaint of driving too fast for conditions. The oil truck driver is also accused of driving dangerously because he was trying to pass vehicles on the right, which was particularly perilous considering it was a downpour, there was poor visibility and he was creating excessive splash around him.
Plaintiff is representative of her husband's estate, which also names as beneficiaries his three adult children. She seeks compensation for pain and suffering before death, loss of income, loss of services and support, burial and memorial expenses and the family's loss of companionship and comfort.
Call Associates and Bruce L. Scheiner, Attorneys for the Injured, at 1-800-646-1210.
Additional Resources:
Portland Commissioner Amanda Fritz Receives $1.45 Million From State for Husband's Death, Dec. 8, 2015, By Aimee Green, The Oregonian
More Blog Entries:
Griffin v. Haunted Hotel, Inc. – Assumption of Risk Doctrine, Dec. 2, 2015, Fort Myers Wrongful Death Lawyer Blog