We bring more "stuff" into our homes throughout the long holiday season than at any other time of the year. Holiday decorations. Small appliances. Gifts. Clothing. Toys. Electronics.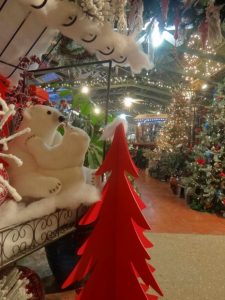 While many of us make religious celebrations, time with loved ones, and volunteerism, a part of our holiday priorities, the consumerism is often an unavoidable part of our holiday celebrations.
But far fewer stop to think about the risk of bringing dangerous and defective products into our home. Yet our defective product attorneys know thousands of dangerous products are sold to consumers each year, and the risks continue to grow with the global, Internet economy.
Dangerous & Defective Product Risks
In the United States, the Consumer Product Safety Commission investigates dangerous and unsafe products and issues warnings and recalls. Common recalls include home fireplaces, extension cords, laundry detergent, ATVs, chairs, stuffed animals, small appliances, home decor, and cookware. More than 300 products are determined to be dangerous enough to result in a mandatory recall each year. A surprisingly large number of these products are marketed to children, including toys, cribs, playpens, clothing, highchairs and childcare products.
Those interested in checking for product recalls can use the CPSC recall database. However, it's important to note that thousands of dangerous and defective products go unidentified and are not recalled.
Common injury risks include choke hazards, fire, pinch or amputation risks and poisoning.
Dangerous & Defective Product Lawsuits
Our defective product injury lawyers know these are complex cases, often involving litigation against global corporations and their insurance companies.
Proving a dangerous or defective product case requires proof of injury, proof of defect, proof of causation, and proof that the injury resulted from reasonable and/or foreseeable use of the product.
Any point in the supply chain can be held responsible, including manufacturers, distributors, marketers and sellers. In most circumstances, a claim will involve dangerous or defective manufacture, dangerous design or dangerous or defective marketing or labeling:
Manufacturing: A deviation from design specifications or the standards of an otherwise identical product built to the same specifications.
Dangerous design: This claim alleges an inherently dangerous or defective product design. These claims often allege a product's risks outweigh its benefits, and/or that risks could have been mitigated or eliminated with better design.
Labeling or Marketing: Insufficient warnings, or inappropriate marketing may also lead to a dangerous or defective product lawsuit.
An increasing number of these lawsuits are being filed against large Internet sellers, including Amazon. While Amazon finally agreed last year to begin paying consumers up to $1,000 for property damage caused by dangerous or defective products, it was a token effort that only served to highlight the company's liability when it comes to injuries resulting from dangerous and defective products it markets and sells.
Carefully documenting the facts and circumstances of injury is critical to making a successful claim for damages. Consulting an experienced product injury law firm as soon as possible after an incident occurs is the best thing you can do to protect your rights.
If you or a loved one is injured, call Associates and Bruce L. Scheiner, Attorneys for the Injured, at 1-800-646-1210.