Florida has been named the third most-dangerous state in America.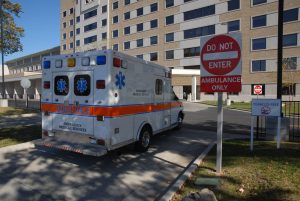 ABC News reports Florida ranked 48th safest in a study that looked at five factors: Personal and residential safety, financial safety, road safety, workplace safety and emergency preparedness. Only Louisiana and Mississippi ranked worse.
The annual WalletHub report looked at a total of 52 key indicators, including homicides and assault, unemployment levels, and the impact of natural disasters.
Injury lawyers in Fort Myers and Cape Coral know Florida residents continue to be most impacted by road safety. Florida ranked almost dead last for traffic safety and reports the highest levels of traffic fatalities for pedestrian accidents, bicycle accidents and motorcycle accidents, while ranking behind only California and Texas when it comes to drunk driving accidents, car accidents and accidents involving trucks or other large commercial vehicles, according to annual data released by the National Highway Traffic Safety Administration.
Overall, Florida ranked 40th for personal and residential safety, 34th for financial safety, 48th for road safety and 45th for work safety.
An experienced Fort Myers injury lawyer knows these are not just statistics. Floridians face real risks. In many cases, those risks are more serious and more diverse than in many other areas of the country. In most cases where a consumer faces significant harm — be it financial or personal injury — consulting experienced legal help is your best first step. While many laws are in place to help consumers, it is incumbent upon the plaintiff to assert those rights in court. Florida's largely pro-business environment makes seeking out quality legal help even more important.
Personal Injury & Wrongful Death Claims in Florida
At Associates and Bruce L. Scheiner, Attorneys for the Injured, we have focused exclusively on the representation of victims of personal injury or wrongful death in Southwest Florida since 1971. We do not practice other types of law and we do not work for insurance companies.
Most claims involving personal injury or wrongful death will be filed in Florida state court as a tort claim alleging negligence. Proving negligence under Florida law requires plaintiff to prove a defendant breached an owed duty of care and that compensable damages resulted. Other claims, like those involving dangerous or defective products, may be filed under different legal theories, including breach of warranty.
The most common Florida injury claims include:
Traffic Accident claims: Most commonly filed as a negligence action. Florida law allows recovery of damages by plaintiffs partially at fault. So even if you were partially to blame, recovering damages from other at-fault parties may still be possible.
Medical malpractice: Medical negligence or omissions may result in claim against a doctor or hospital. These claims most commonly proceed on grounds that medical facilities or professionals deviated from the standard of care.
Premises Liability: These claims are most common against commercial property owners and businesses, as customers are owed a higher standard of care under Florida law. However, a claim against a homeowner may be filed in any number of circumstances, most commonly as a result of a dog attack or swimming pool accident.
Workers' compensation: Unlike most injury claims, which proceed on the grounds of negligence, most workers injured on the job in Florida are covered by workers' compensation benefits. These benefits are provided without regard to fault, meaning it is not necessary to prove your employer acted negligently. However, you are generally prohibited from suing an employer for additional damages. Pre-existing conditions can also complicate these claims, as can future disability or long-term medical complications, which make consulting an experienced work injury attorney in Southwest Florida the best thing you can do to protect your rights after injury on the job.
As advocates for the injured, we assemble a team of staff attorneys and investigators, which partner with outside legal and medical experts, to determine the best course of action to protect your rights and fight to win a comprehensive claim for damages.
If you or a loved one is injured, call Associates and Bruce L. Scheiner, Attorneys for the Injured, at 1-800-646-1210.