An enforcement blitz against aggressive drivers in Cape Coral last week, resulted in 67 traffic stops on Wednesday afternoon.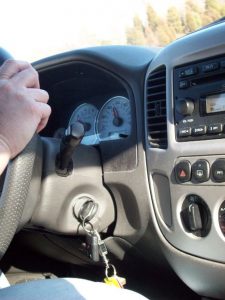 The Cape Coral Police Department conducted the grant-funded traffic saturation operation specifically targeting aggressive driving. Saturation patrols flood an area with officers, who are then able to stop motorists for infractions that might otherwise go unchecked.
The fact that more than 60 motorists were stopped during a 5-hour period on an otherwise lazy Wednesday afternoon in Southwest Florida, highlights the risks our car accidents in Fort Myers and Cape Coral know all too well: Aggressive drivers are a danger to innocent motorists on the road.
Aggressive Driving Risks in SWFL
Funding was provided by the Florida Department of Transportation (FDOT) and its Aggressive Driving grant. A total of 62 citations were issued – 27 of those for violating a traffic control or signal device, which statistically is among the most dangerous and common causes of serious and fatal traffic collisions.
Twenty-six drivers were cited for speeding, also among the top causes of collisions.
Our car accident attorneys in Cape Coral and Fort Myers have sponsored a number of saturation patrols conducted by the Cape Coral Police Department over the years. We believe strongly that stemming such chronic dangerous driving behaviors is among the best ways to reduce the risks on our roads.
Too often motorists confuse aggressive driving with road rage. Road rage is a criminal offense typically involving assault or other violence. Aggressive driving is a group of unsafe driving behaviors of which many drivers are guilty from time to time, including:
Failure to yield: These violations often occur at intersections but are also common when a motorists exits a side road, parking lot or private drive. Please allow approaching motorists to proceed before entering the roadway or making a turn. It takes just a few seconds.
Failure to obey: Speeding through yellow lights and failing to come to a complete stop at a stop sign are two common issues. Making illegal turns or u-turns is another common cause. Please pay attention to the signage. If a right on red or a u-turn is not allowed, it is typically because approaching traffic is traveling too fast for you to do so safely.
Speeding: Speed is involved in more than one-third of all serious and fatal crashes. It increases stopping distance, gives drivers less time to react, and increases the force of impact. In many cases, traffic lights are timed for drivers doing the speed limit, so speeding from one red light to the next will actually slow your progress when traveling through much of Southwest Florida.
Unsafe driving: Failure to use turn signals, following too closely, and other forms of unsafe driving can also result in an aggressive driving crash.
Aggressive Driving Injury Claims
Seeking the advice of an experienced car accident attorney in Cape Coral or Fort Myers is best done as soon as possible after a collision occurs. Thorough review of all of the circumstances of a collision can reveal additional causes, and may even identify additional parties who are liable for a collision or injuries.
There is every evidence that the coronavirus has not improved road safety, despite the fact that far fewer people have commuted to work or vacationed in Southwest Florida during the past several years. This is almost entirely due to impatience and short tempers. Please do yourself and everyone else a favor: Take a deep breath and resolve to behave in a safe manner when operating a motor vehicle on the roads of our shared community.
If you or a loved one is injured, call Associates and Bruce L. Scheiner, Attorneys for the Injured, at 1-800-646-1210.