Florida ranks as one of the nation's worst states for safety laws and enforcement, according to a new report by the Advocates for Highway & Auto Safety.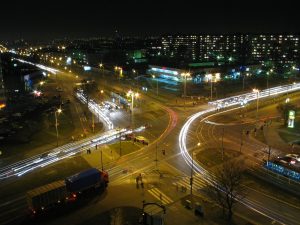 The Miami Herald reports the Sunshine State is one of a dozen states listed as "Dangerously Behind," and the only state in the Southeast to be rated so poorly. Our Fort Myers injury lawyers noted in a recent blog post about enforcement of Florida's updated texting and driving law that our state lawmakers continue to underperform when it comes to improving the safety of Florida's roads.
Inadequate primary rear seat belt laws, lack of a motorcycle helmet law, and weak child seat laws, were all among the reasons cited. Florida is one of 31 states without a motorcycle helmet law for riders over the age of 21.  The state gets middling marks for efforts to discourage distracted driving. While it bans text messaging during driving, the organization finds Florida's efforts to restrict cell phone use are inadequate.

Our Fort Myers injury lawyers reported recently that Florida also ranks 5oth in the nation when it comes to mandatory auto insurance minimums. While lawmakers are set to consider changes this year, current minimums of just $10,000 Personal Injury Protection and $10,000 property damage coverage rank last nationwide.
In addition, Florida leads the nation in the number of uninsured drivers, with the National Insurance Council estimating 1 in 4 drivers in Florida are on the road without auto insurance.
Florida Among Nation's Deadliest Three
It's all sobering news considering Florida is among the nation's deadliest three states. The Insurance Institute for Highway Safety reports 2,915 people died on Florida roads in 2018, behind only Texas and California. Florida led the nation in both number of motorcyclist (574) killed, and number of fatal bicycle accidents (160), and was second only to California with 704 pedestrian deaths in 2018.
As part of our Be a Better Driver 2020 campaign, our personal injury lawyers in Fort Myers and Cape Coral continue to stress the risks faced by vulnerable road users. Drivers are always best served by giving these road users the right of way. The few extra minutes is always worth reducing the risks of being found responsible for causing or contributing to a serious or fatal traffic collision.
Deadly roads, uninsured drivers, and inadequate insurance minimums make seeking qualified legal help a critical first step after being involved in a serious collision in Southwest Florida. Determining all factors of causation, and identifying all responsible parties and their insurance carriers, will be critical first steps toward building a collectable damage claim. Careful review of medical records, including potential future costs of recovery or disability, will also be vital when it comes to making a comprehensive demand for damages.
When it comes to staying safer on the roads of Southwest Florida this year, don't wait for the lawmakers. Making a commitment to being a better driver, and making driving safety a part of the conversation with your young drivers at home, can be great first steps when it comes to keeping you safer on our roads.
If you or a loved one is injured, call Associates and Bruce L. Scheiner, Attorneys for the Injured, at 1-800-646-1210.