The remainder of the tourist season in Southwest Florida will be the deadliest time of the year for motorcycle riders. A series of high-profile riding events, great riding weather, and burgeoning visitor and tourist traffic brought by baseball spring training and spring break, mean the risks to motorcycle riders will reach their annual highs.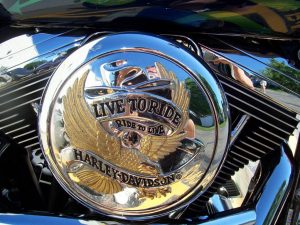 As part of our Be a Better Driver 2020 focus, we continue to emphasis the high risks faced by vulnerable road users in Southwest Florida, including bicyclists, pedestrians and motorcycle riders. But the next three months are undoubtedly the most dangerous of the year for motorcyclists.
This year's Daytona Bike Week runs March 6 to March 15. One of the nation's largest annual motorcycle destination locations, the event will draw thousands of motorcycle riders from across the nation. Many of those riders will spend the next several weeks riding Florida's coastline, visiting the Florida Keys, and otherwise taking advantage of the best winter riding weather in the nation.
Motorcycle Injuries in Southwest Florida
The motorcycle injury lawyers at Associates and Bruce L. Scheiner, Attorneys for the Injured, have been representing riders throughout Southwest Florida since 1971. Locally, we enjoyed our third Cape Coral Bike Night of the season February 8th, with the last Cape Bike Night scheduled for April 11. We have provided title sponsorship for the area's largest family friendly bike night for more than a decade and remain active in promoting motorcycle safety and awareness throughout the community.
Motorists must remain extra vigilant for riders. Expect to see an increasing number of riders on the road as winter is peak riding season; a time when riders come from all over the country to enjoy Florida's perfect weather. Most collisions involving a vehicle and a motorcycle are the fault of the vehicle's driver. Giving a rider the right of way is always the best way to avoid causing or contributing to a serious or fatal collision.
Our motorcycle injury attorneys know riders face an uphill battle after a crash. There is no such thing as a minor motorcycle accident. Serious injuries, disabilities, loss of income, and disfigurement too often result. While the general public puts much of the blame for the risks onto dangerous motorcycle riders, the reality is most riders are well aware of the risks and therefore ride responsibly.
We find in many cases that a rider is unfairly blamed for causing or contributing to a crash.
And often an at-fault driver lacks enough insurance to adequately compensate a rider for damages, or forces a rider off the road and flees the scene. We encourage all riders to carry adequate insurance, including uninsured/underinsured motorist coverage. This insurance protects you in the event of a collision with an at-fault driver who is not located, is driving while uninsured, or does not have enough insurance to pay the full extent of your damages.
If you or a loved one is injured, call Associates and Bruce L. Scheiner, Attorneys for the Injured, at 1-800-646-1210.