Visiting motorists and tourists are often surprised to learn that we are entering the height of motorcycle riding season in Southwest Florida. Veteran motorists in Lee, Collier, and Charlotte counties can also benefit from frequently reminding themselves to watch for riders this time of year.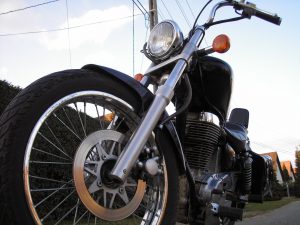 Plenty of riders hit the roads in summer. But it's hot and rainy. The perfect riding weather in the early months of the year, combined with many riders visiting from out of state, make it prime time for motorcycles on the roads of Florida.
Our motorcycle injury lawyers have spent more than half a century fighting for the rights of riders and their families, and promoting rider safety and awareness. For nearly two decades, Associates and Bruce L. Scheiner, Attorneys for the Injured, has provided primary sponsorship to Cape Coral Bike Nights, the area's largest, family-friendly motorcycle event.
Watch for Motorcycle Riders
The next Bike Night is scheduled for Friday Feb. 11, and includes a bike show contest and ZZ's Best, the Ultimate ZZ Top Tribute Band. On the heels of that, Daytona Bike Week will bring riders from all over the country to the roads of Southwest Florida in late February and early March, with official events scheduled from March 3 to March 12.
Our veteran motorcycle accident attorneys know the vast majority of motorcycle collisions involving another vehicle are the fault of the vehicle's driver. Most motorcycle riders are safety conscious and want nothing more than to make it home safely to their families. The leading cause of collisions is a motorist who turns left in front of an oncoming rider. Other top causes are rear-end collisions at intersections, lane-sharing, and forced roadway departures.
Motorists are always best served by giving riders the right of way. The few extra seconds it takes to allow a rider to pass is well worth avoiding the risk of being blamed for a serious or fatal collision. Motorists should also:
Pay particular attention at intersections. An approaching rider may not be able to stop in time and is likely traveling faster than you think.
Pay attention in parking lots and watch for riders exiting side roads, parking lots and private driveways.
Allow a motorcycle time to get underway at a traffic light. never tailgate a motorcycle.
Motorcycles are entitled to their own travel lane. Never attempt to lane share.
Do not rely on a motorcycle's brake lights or blinkers to determine intent. Allow them to pass before proceeding.
Understand that riders often ride in groups for safety, to make themselves more visible, and to ensure help will be available in the event of a collision. Don't separate groups of riders.
Florida's year around riding weather and congested roads make it among the most dangerous states in the nation in which to ride. By remaining safety conscious, and watching for riders, you can help make sure they make it home safe to their families.
If you or a loved one is injured, call Associates and Bruce L. Scheiner, Attorneys for the Injured, at 1-800-646-1210.