Many of Florida's best performing nursing homes are about to lose millions in funding, while some of the poorest performing homes, mostly operated by large for-profit corporations, stand to be awarded millions more in state and federal funding.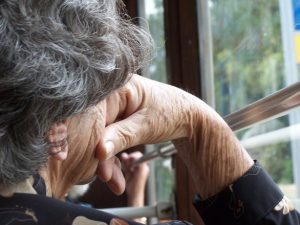 The funding changes were lobbied for and won by large nursing home companies in 2017. The companies sold the changes as an opportunity to increase accountability and quality of care at the state's long-term care facilities, according to an analysis by The News-Press. 
Our nursing home neglect lawyers in Fort Myers and Cape Coral continue to battle a legislative and regulatory environment that puts little emphasis on patient safety and care. It's incumbent upon loved ones, friends and family members, to police the system and report violations.
The News-Press analysis revealed 65 of Florida's highest rated homes will see less government funding, while more than 50 of the state's poorly rated facilities stand to receive millions more in Medicaid funding. Many of those homes are owned by Consulate Health Care, the state's largest nursing home operator, which lobbied heavily for the funding changes.
Neglect and Abuse at Nursing Homes in Southwest Florida
Nursing home abuse lawyers in Fort Myers and Cape Coral know critical short-staffing and emphasis on profits are already putting elderly residents at high risk of neglect and abuse at nursing facilities in Southwest Florida. But at least under the old system homes were reimbursed, at least in part, based on what they spent on patient care, which incentivized spending more to provide better patient care.
The new system provides payment more evenly, but provides little incentive to spend more to provide better patient care, which increases the likelihood that patients will face many of the industry's most common risks, including:
Falls: Falls are the leading cause of accidental death and disability among older Americans. While it's true many frail seniors are at highest risk of falling, they are typically under the supervision and care of a professional residential facility to reduce or eliminate such risks.
Bedsores: Lack of mobility and poor hygiene are most often responsible for bedsores, which can be a telltale sign a resident is not getting the care he or she needs and deserves.
Negligent security: Resident-on-resident assault, an elderly resident getting lost or walking away from a home, or employee sexual or physical assault are all examples of inadequate security procedures or premises liability claims.
We continue to believe the loved ones and guests of nursing home and assisted-living  residents in Southwest Florida are in the best position to identify and expose poorly operated homes where residents face the highest likelihood of neglect or abuse. Each of us has an obligation to ensure our most vulnerable residents live out their days with the peace and dignity they deserve. If you see something, say something. If you suspect neglect or abuse is occurring, contact an experienced Fort Myers personal injury law firm for a free consultation to discuss your concerns.
If you or a loved one is injured, call Associates and Bruce L. Scheiner, Attorneys for the Injured, at 1-800-646-1210.