The defining symbol of the $2 trillion infrastructure package proposed by President Joe Biden might be a traffic cone.
One thing is certain as we emerge from the pandemic, travel and road construction are certain to mix like oil and water for the foreseeable future.
Southwest Florida has seen explosive growth for decades. As our founder Bruce L. Scheiner celebrates his 50th year of fighting for the rights of injury victims, we have noted many of the growth milestones that have occurred locally during that half century, from the construction of I-75 and Southwest Florida International Airport to the establishment of several of the area's universities. A population of just over 100,000 in the 1970s, has grown to nearly 800,000 residents.
But as we emerge from the pandemic, there is every sign that the growth is accelerating. The USA Today reports the plan includes $300 billion for roads, bridges, highways and electric vehicle infrastructure.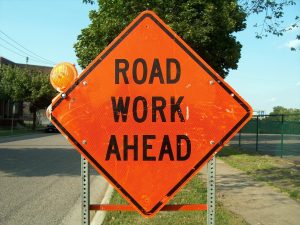 While we have long grown accustomed to summer road construction, and infrastructure projects being completed between tourist seasons, the massive $2 trillion in spending Biden is proposing, combined with the $1,9 trillion economic relief package that included billions for schools and local government projects, we are likely to see a construction boom the likes of which not even Southwest Florida has witnessed.
Road Construction Accidents in SWFL
Our Fort Myers car accident attorneys know road construction significantly increases the risks of traffic collisions. The Florida Department of Transportation reports Florida has the second-highest number of fatal road construction accidents in the nation.
The agency reports speeding and distracted driving are the leading causes of collisions.
Florida's work zone construction laws are found in F.S. 316.003 and include enhanced penalties for speeding and a duty to yield to construction vehicles. Florida law also includes liability limits for DOT and its contractors in various situations, including collisions involving a drunk driver.
However, liability is best determined by seeking the advice of an experienced personal injury or wrongful death law firm as soon as possible after a collision. These are complex cases. Liable parties may include construction companies, other drivers, or even a governmental authority. Additionally, the nature of road construction projects mean things change frequently and a thorough investigation is best done as soon as possible after a collision.
Some of the most common accident scenarios include:
Rear-end collisions: These are among the most common. Some can result in very serious injury, particularly when traffic backups result in a rear-end collision at highway speed.
Road departure: Leaving the road or being forced off the road is another common scenario. Paying attention to signs about shifting traffic and merging well ahead of time can help keep you safe.
Distraction is another common cause of accidents in construction zones. Whether looking at other drivers or at ongoing construction, failing to keep your eyes on the road is likely to result in a crash.
Speeding: Speed fines are doubled in Florida construction zones and law enforcement frequently patrol these areas. Lower speed is often necessary to reduce the risks associated with shifting lanes, uneven pavement and traffic congestion. Reduced speed also lessens the severity of a crash if one does occur.
Relax. Pay attention to ongoing and upcoming construction projects and plan your route accordingly. Allow plenty of time to reach your destination.
Those traffic cones are a sign of progress. And a healthy dose of growth and vitality will be welcomed by most of us as we emerge from the pandemic. But they should also always serve as a warning sign. Respecting the risks can go a long way toward making sure you do not become a statistic.
If you or a loved one is injured, call Associates and Bruce L. Scheiner, Attorneys for the Injured, at 1-800-646-1210.