The defining symbol of the $2 trillion infrastructure package proposed by President Joe Biden might be a traffic cone.
One thing is certain as we emerge from the pandemic, travel and road construction are certain to mix like oil and water for the foreseeable future.
Southwest Florida has seen explosive growth for decades. As our founder Bruce L. Scheiner celebrates his 50th year of fighting for the rights of injury victims, we have noted many of the growth milestones that have occurred locally during that half century, from the construction of I-75 and Southwest Florida International Airport to the establishment of several of the area's universities. A population of just over 100,000 in the 1970s, has grown to nearly 800,000 residents.
But as we emerge from the pandemic, there is every sign that the growth is accelerating. The USA Today reports the plan includes $300 billion for roads, bridges, highways and electric vehicle infrastructure.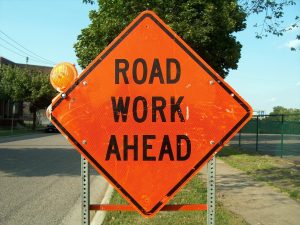 While we have long grown accustomed to summer road construction, and infrastructure projects being completed between tourist seasons, the massive $2 trillion in spending Biden is proposing, combined with the $1,9 trillion economic relief package that included billions for schools and local government projects, we are likely to see a construction boom the likes of which not even Southwest Florida has witnessed.