At Associates and Bruce L. Scheiner, Attorneys for the Injured, we know most motorcycle riders keep safety at the forefront of everything they do. Getting out and enjoying their hobby, and making it home safely to their families, is all they ask.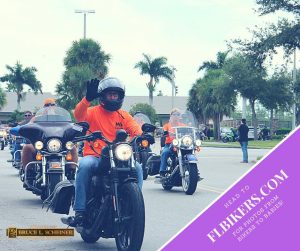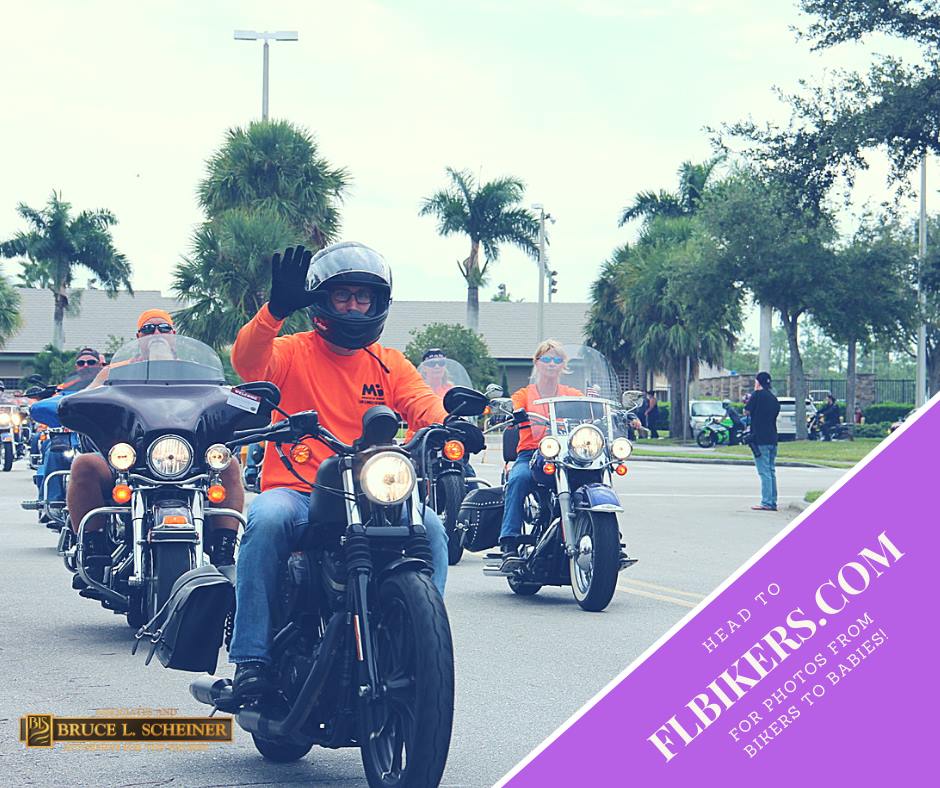 The vast majority of collisions with vehicles are the fault of the vehicle's driver. But that doesn't mean there aren't steps riders can take to help reduce their chances of being involved in a serious or fatal collision.
As the winter riding season gets underway in earnest, our motorcycle injury lawyers in Fort Myers and Cape Coral want to share some of our best tips, earned through more than half a century of promoting motorcycle safety in Southwest Florida, and fighting for the rights of riders and families.
Motorcycle Riders Safety Tips
When it comes to protecting yourself, we subscribe to the old adage that the best defense is a good offense. Accordingly, there are many things you can do before even hitting the road, including:
Uninsured/Underinsured motorist coverage: This optional coverage is designed to protect you in the event you are involved in a collision with an at-fault driver who does not have insurance or lacks enough insurance to compensate you for injuries and other damages. Because Florida's mandatory minimum insurance law requires just $10,000, the lowest in the nation, we consider it vital that all riders invest in insurance coverage sufficient enough to afford real protection.
Maintenance: Florida's year around riding weather does not offer a natural annual reminder to have your motorcycle serviced. We suggest the beginning of the year, or choosing a time around your birthday or other event, that will prompt you to make sure your motorcycle is in top condition. Check for tire wear, tire pressure, and brake fade and bias at least monthly.
Safety courses: All riders benefit from taking safety courses. Even veteran riders can learn new skills,  refresh old skills, and meet other local safety conscious riding partners.
Plan your route: Know where you are going and understand the traffic and road conditions ahead of your trip.
Once you hit the road, our motorcycle injury lawyers encourage you to:
Wear appropriate safety gear.
Ride in groups of other like-minded, responsible riders.
Ride defensively, particularly in parking lots, at intersections and when entering or existing the roadway.
Watch the weather. Be ready to take cover if bad weather is headed your way.
Watch for road hazards. This includes remaining far enough behind traffic to see hazards that may appear in your travel lane.
Use special care to use turn signals appropriately and make sure they are off when not in use. Tap your brakes several times to alert following motorists of your intentions before slowing by downshifting.
Doing what you can to avoid being involved in a motorcycle accident is no guarantee. But it can significantly improve the odds that you will not be injured by factors of your own making, and that you will have time to avoid being injured by the irresponsible actions of other motorists.
If you or a loved one is injured, call Associates and Bruce L. Scheiner, Attorneys for the Injured, at 1-800-646-1210.