Collision risks on the roads of Southwest Florida were at record highs in 2022.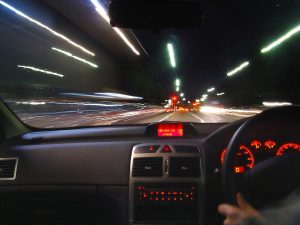 While the National Highway Traffic Safety Administration is projecting a slight decline in traffic deaths nationwide last year, as well as a slight decrease in Florida, the same cannot be said for Southwest Florida. While the reasons are not fully understood, statistics show road dangers have increased throughout the pandemic, despite fewer drivers on the roads. Reasons for the increased risks in Southwest Florida can be traced at least in part to nationwide increases in deaths on rural highways, collisions involving large trucks, and fatal accidents involving vulnerable road users, all of which are primary causes in our hometowns.
As we close out the first month of 2023, our car accident lawyers in Fort Myers and Cape Coral are reviewing the risks, and will publish several additional blogs highlighting steps you can take to reduce the risks that you or a loved one will be involved in a serious or fatal traffic collision.
Traffic Collision Risks in Southwest Florida
WGCU reported Lee County had the second-highest number of traffic deaths on record last year.
At least 123 motorists lost their lives on Lee County roads in 2022, according to preliminary data. The highest annual total was reported in 2005, when 150 people were killed on local roads. The first two years of the pandemic saw 107 deaths in 2020 and 118 deaths in 2021.
The reality is that our roads are shockingly dangerous. Lee County reported more traffic deaths last year than Hardee, Monroe, Glades, Hendry, DeSoto, Collier and Charlotte counties combined!
There is evidence that the pandemic has stretched the patience of motorists, sometimes to the breaking point and beyond. And we all know traffic has been terrible throughout the cleanup efforts in the wake of Hurricane Ian.
"It's the lack of patience and aggressiveness that always leads to something bad,"said  Lt. Greg Bueno, with the Florida Highway Patrol in Southwest Florida. "All of our families are using the same roads. We have to understand that our roadways are congested."
Our car accident lawyers in Fort Myers and Cape Coral urge you to take the risks seriously. Check back for updates as we review some of the top preventable causes of traffic collisions, including:
Distracted Driving
Aggressive Driving
Drowsy Driving
Common Traffic Violations
Driving under the Influence
Pedestrian Accidents
Bicycle Accidents
Motorcycle Accidents
Teenage Drivers
Older Motorists
Parking Lot Accidents
Trucking Collisions
Night Driving
While no amount of awareness and defensive driving can guarantee you will not be involved in a traffic collision, there are many steps you can take to avoid some of the most common causes of serious and fatal traffic collisions. By committing to being a better driver in 2023, and opening a dialogue with loved ones about the risks, you can reduce the risks to you and your family, help eliminate your chances of being blamed for a collision, and help make the roads of Southwest Florida safer for everyone.
If you or a loved one is injured, call Associates and Bruce L. Scheiner, Attorneys for the Injured, at 1-800-646-1210.