The coronavirus pandemic has impacted our world in surprising ways. Beyond the immediate effects of the virus on public health, other consequences are now being observed and documented. Early estimates show 2022 is likely to be among the deadliest years for drivers on the road in recent memory an unexpected data point in the stay-at-home era.
While far fewer miles have been traveled in recent years due to the rise of remote work during the COVID pandemic, traffic safety advocates continue to grapple with the increased risk of serious and fatal auto collisions on US roadways.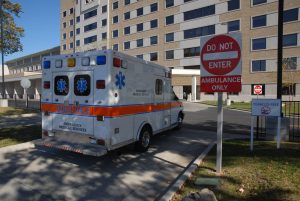 The National Highway Traffic Safety Administration reports 9,560 people died in the first quarter of 2022. Considering the last three months of the year are typically the deadliest, the nation could see 40,000 traffic deaths for the first time since 1963.
The first quarter of the year was already the deadliest since 2002, with traffic fatalities up about seven percent compared to 2021.
"The overall numbers are still moving in the wrong direction," said NHTSA Administrator Steven Cliff. "Now is the time for all states to double down on traffic safety."
As our car accident attorneys in Fort Myers and Cape Coral report frequently here on our traffic safety blog, staying safe on the roads of Southwest Florida takes a proactive approach. The top causes of serious and fatal traffic collisions are well understood. As we head into the holidays and the height of tourist season, we urge you to take steps to help reduce the risks for you and your family.
Drunk driving: Intoxicated motorists are involved in nearly 40 percent of all traffic fatalities each year. Celebrate responsibly, be a responsible host, and never drink and drive.
Speeding: Driving too fast is cited as a factor of causation in approximately one-third of all traffic collisions. Slow down. Don't drive too fast for conditions. And allow yourself plenty of time to reach your destination.
Distracted driving: Distracted drivers are believed to be a factor in about half of all traffic crashes. Put away your cell phone and keep your eyes on the road.
Aggressive driving: There is every evidence that substantial blame for the increase in road risks can be pinned on aggressive driving behaviors. The pandemic has reduced the patience of many motorists, or perhaps some are simply out of practice. Whatever the reason, common dangerous driving behaviors like tailgating, running red lights, failing to yield, and turning without proper signals continue to cause an outsized number of crashes.
Young drivers: Teenagers are among those at highest risk. The start of the school year is often a time when young drivers get their driver's licenses, meet new friends, and begin to enjoy the many freedoms that come with pending adulthood. Night driving, intoxicated driving, failure to wear seat belts, and traveling with other teens all contribute to the dangers faced by young drivers. Please talk to your teenagers early and often about your expectations when it comes to the rules of the road.
Our car accident lawyers in Fort Myers and Cape Coral know reducing road risks is a community effort. As we head into the year-end holidays and the start of tourist season, please make road safety a priority. Respecting the risks will substantially reduce the chances you or someone in your family will be involved in a tragedy.
If you or a loved one has been hurt, call Associates and Bruce L. Scheiner, Attorneys for the Injured, at 1-800-646-1210.