Increased focus on pedestrian safety is critical to reducing the risks as the school year gets underway, especially with the year-end holidays and the height of tourist season just around the corner.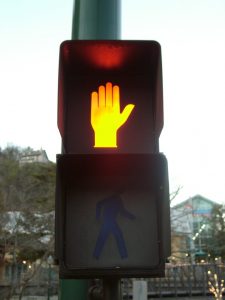 South Florida has long been among the deadliest areas in the nation for pedestrians, thanks in large part to its combination of perfect year-round walking weather and imperfect infrastructure planning, the latter of which has resulted in a lack of streetlights and sidewalks in many local neighborhoods. More than 7,000 pedestrians were killed in 2021, compared to 4,000 in 2009, according to Smart Growth America, which publishes an annual report that has been particularly critical of Florida in recent years. Four of the nation's 10 deadliest cities, and six of the 20 deadliest, are located in the Sunshine State.
Unfortunately, little progress has been made: Each of these cities has seen an increase in pedestrian fatalities in recent years.
Our pedestrian injury attorneys in Fort Myers and Cape Coral urge motorists, parents, property owners, schools, and hotel operators to take a proactive approach when it comes to pedestrian safety. There is no such thing as a minor pedestrian accident. Even low-speed collisions often result in serious or fatal injuries. Always give walkers the right of way, regardless of whether you think they are "jaywalking." The few seconds it takes are well worth eliminating the chances of causing a serious or fatal accident. Each of us can substantially reduce danger by paying particular attention in high-risk areas.
Neighborhoods: Taking a shortcut through a neighborhood is always a bad idea. But the risks are heightened now that the school year has begun, particularly during the early morning and late afternoon hours as students make their way to or from school or the bus stop. Avoiding distraction is also key; unfortunately far too many motorists pick up their cell phone or otherwise let their guard down after pulling into a neighborhood from a main thoroughfare.
School zones: Always obey traffic laws in school zones. Slow down. Expect to see walkers crossing the street at mid-block or from between parked cars. Children are particularly at risk because they often are not capable of identifying risks.
Parking lots: Business and commercial parking lots are among the most dangerous locations for collisions involving pedestrians. The lack of traffic rules and marked crossing areas too often puts walkers and motorists in conflict. Always obey directional markings. Never cut across a parking lot or through parking areas.
Tourist areas: Tourists are among those at highest risk. Unfamiliar with local roads but excited to explore new territory, visitors arrive with low inhibitions and increased chances of a crash.
Our pedestrian injury attorneys know children and older adults continue to face the highest risks. Speak to your children often about the importance of walking safety, and open a dialogue with the older adults in your family to see if there are ways to reduce their risks. The pandemic has been isolating for too many. Seniors may be unaware of grocery delivery, telehealth, ride-sharing apps, and other options that may be available to improve their quality of life and help them avoid danger on the roads.
If you or a loved one is hurt, call Associates and Bruce L. Scheiner, Attorneys for the Injured, at 1-800-646-1210.