A jury has awarded $1.75 million to the widower of a nurse who suffered a massive heart attack that was not properly diagnosed by doctors at the hospital where she worked.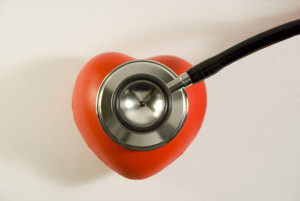 She was being treated for abdominal pain, but in fact, she was suffering from a very serious heart attack.
Plaintiffs attorneys in Porter v. Weiss say the case highlights a very serious medical issue for women, whose heart attack symptoms often manifest differently from those of men. Whereas most men suffer the more well-known pains in the chest and left arm, women may suffer from what seems to be a severe gastrointestinal problem.
Plaintiffs asserted the hospital and treating physicians failed in their duty of care to rule out the possibility of something more serious. A simple electrocardiogram reading when she was first admitted, they asserted, would have told them decedent's heart was in distress and in need of immediate care and attention.
It's not as if such action would be a shot-in-the dark, considering heart disease is one of the leading causes of death among both men and women in the U.S.
According to court records from Liberty County State Court in Georgia, decedent sought treatment earlier in the day while in the midst of a shift. She went to see the doctor on duty, complaining of nausea and severe stomach pain. The doctor instructed her to go home and joked that if she didn't, he would "Have to put you in the hospital."
But in fact, that's right where she should have been.
When she returned home and her husband saw her poor condition, he returned her to the hospital. She was admitted for gastrointestinal pain, but no one conducted an EKG until the next day, as part of a series of test. The results of that test clearly stated "abnormal" on the top of the reading. However, there was no doctor on duty to read the test and no one alerted the on-call physician to the "abnormal" results.
There were numerous opportunities, plaintiff asserted, to piece together clues that this was a cardiac crisis. There was a systemic failure at every level to "always check the heart." Given the pervasiveness of heart disease, it should be one of the first conditions for which medical staffers screen patients.
Failure to do this, they asserted, was a breach in the applicable standard of accepted care, and thus amounted to medical malpractice resulting in wrongful death.
Husband initially sued the hospital, as well as three doctors who were responsible for his wife's care.
Prior to trial, hospital settled out-of-court for a confidential settlement.
The case against the three doctors went to trial. Following a two-week trial and two hours of deliberation, jurors returned a verdict in favor of plaintiff. The total damage award was for $3.5 million, but only $1.75 million was allocated to the physicians (two of them; one was found not liable).
Both Florida and Georgia not long ago adhered to the theory of joint and several liability, which would have made any remaining defendants potentially wholly liable for total damages, regardless of the percentage of fault they shared or the fact that other responsible parties were no longer party to the lawsuit. In 2005, Georgia passed an apportionment statute that changed this, and only allowed for a defendant to pay the percentage of damages for which he or she was found liable. Florida similarly changed its law in the same manner in 2006.
Jurors apportioned 50 percent of liability to the hospital (which was not a named defendant at the time the case went to trial) and 30 percent to one doctor and 20 percent to another.
Call Associates and Bruce L. Scheiner, Attorneys for the Injured, at 1-800-646-1210.
Additional Resources:
Jury Awards $1.75M in Death of Woman Whose Stomachache Turned Out to be a Heart Attack, Aug. 21, 2015, By Katheryn Hayes Tucker, Daily Report
More Blog Entries:
Nat'l Am. Ins. Co. v. Artisan & Truckers Cas. Co. – Insurance Duty to Defend in Truck Accident, Aug. 21, 2015, Fort Myers Medical Malpractice Lawyer Blog