Cycling events are kicking off in Southwest Florida as prime riding season gets underway.
We recently wrote about the risk of motorcycle accidents as Daytona Bike Week gets underway March 8. But in Southwest Florida its two-wheel riders of a different kind who will hold one of the year's largest events. Cyclists will participate in the 21st Annual Royal Palm Challenge on March 9 & 10. Our bicycle injury lawyers in Naples and Fort Myers urge motorists to use extra caution and to respect the rights of cyclists on the road. A moment of inattention or impatience can cause a tragedy.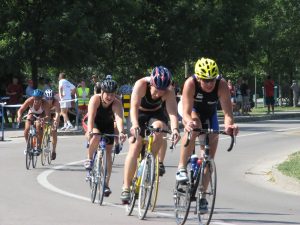 Spring is prime season for cyclists in Southwest Florida. Moderate temperatures, cool breezes and little chance of heavy downpours make it perfect riding weather. A large number of visitors and tourists add to the mix. In most cases, a collision with a rider is the fault of the motorist, and almost always results in the rider suffering very serious or life-threatening injuries.
Cycling Events & Safety Awareness
The Royal Palm Challenge will feature a 38- or 46-mile ride on Saturday, followed by Sunday's main event, which features a 15-mile ride, as well as rides of 40, 62, and 80 miles. Saturday's rides will take place to and from the Gateway area, along Daniels Parkway and State Road 82 and around Veteran's Park and Copperhead Golf Club. Sunday's ride begins in North Naples. Those going the full 80-mile distance, will travel along major Southwest Florida arterial roads, including Corkscrew Boulevard, Ben Hill Griffith Parkway, Alico Road, Daniels Parkway and Gunnery and Buckingham roads in Lehigh Acres.  Riders will travel past Florida Gulf Coast University, Miramar Lakes, around Southwest Florida International Airport, and around a large portion of Lehigh.
This year's event will support the Florida Bicycle Association, which promotes safe cycling through education and legislation.
Our bicycle injury lawyers in Fort Myers and Naples continue to see far too many cases in which a motorist's indifference led to a rider's serious or fatal injury. "Share the Road," an in-depth look at the risks by The News-Press, documents far too many instances of aggression by motorists, while even the vast majority of attentive drivers failed when it came to not crowding a rider or failure to yield. Any bicycle accident has the potential to be fatal for a rider, yet motorists fail to understand the risks and liability.
Florida Bicycle Association reminds motorists that a bicycle is considered a vehicle under Florida law, which gives riders the same rights as other motorists and requires them to obey the same traffic laws, including riding with the flow of traffic and obeying traffic lights. F.S. 316.083 requires drivers to give riders at least 3 feet of clearance when passing.
Those looking for more information about cycling in Southwest Florida can visit the Lee County Bike Facilities Map, or the Cycling in Naples website. Choosing a safe-riding route is critical, but no route will be safe without the help of motorists.
If you or a loved one is injured, call Associates and Bruce L. Scheiner, Attorneys for the Injured, at 1-800-646-1210.