New statistics and growing anecdotal evidence suggest our most vulnerable road users may not be benefiting from the reprieve we have seen in serious automobile accidents during the three months Southwest Florida has hunkered down amid the coronavirus pandemic.
Our experienced injury lawyers in Cape Coral and Fort Myers highlighted the likely risk as COVID restrictions began in mid-March. Pedestrian Injuries a Spring Risk in Southwest Florida and Pandemic Scare has More People Cycling in Southwest Florida both highlighted the fact that our most vulnerable road users have always faced high risks, but the coronavirus pandemic may actually be increasing the dangers.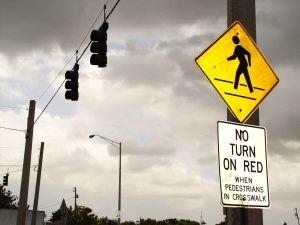 Certainly, that is holding true when it comes to cyclists. Media outlets nationwide are reporting a huge increase in demand for bicycles, with many locations reporting long wait lists for cycles under $2,000. The News-Press recently reported bicycle sales in Lee and Collier county are up more than 100 percent compared to the same period last year.