Cycling events are kicking off in Southwest Florida as prime riding season gets underway.
We recently wrote about the risk of motorcycle accidents as Daytona Bike Week gets underway March 8. But in Southwest Florida its two-wheel riders of a different kind who will hold one of the year's largest events. Cyclists will participate in the 21st Annual Royal Palm Challenge on March 9 & 10. Our bicycle injury lawyers in Naples and Fort Myers urge motorists to use extra caution and to respect the rights of cyclists on the road. A moment of inattention or impatience can cause a tragedy.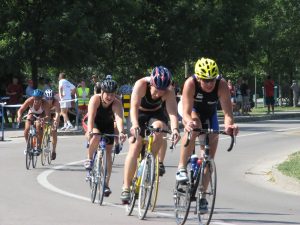 Spring is prime season for cyclists in Southwest Florida. Moderate temperatures, cool breezes and little chance of heavy downpours make it perfect riding weather. A large number of visitors and tourists add to the mix. In most cases, a collision with a rider is the fault of the motorist, and almost always results in the rider suffering very serious or life-threatening injuries.