Lightning safety is in focus in Southwest Florida through the height of the hurricane season, which runs through November 30.
As Hurricane Dorian batters the Bahamas and threatens the East Coast of the United States this week, it's easy to remember the power of Mother Nature.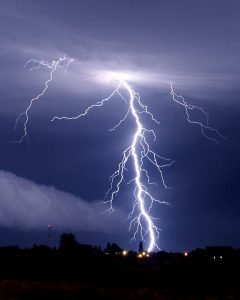 But lightning is a primary threat throughout Southwest Florida's long rainy season. In fact, South Florida is the lightning capital of the United States, with Rwanda being the only place in the world where lightning is a bigger threat. As a result, South Florida leads the nation in fatalities and injuries resulting from electrical storms.
Fort Myers injury lawyers know injuries resulting from lightning can include muscle pain, broken bones, burns, cardiac arrest, hearing loss and seizures.  Lightning burns are characterized by a unique pattern of skin lesions. Alternative names for them include "keraunographic markings", "feathering", "ferning", "Lichtenberg figures,"  "lightning flowers" or "lightning trees".