COVID has caused widespread change throughout all areas of our society. The way we work and interact with others may never return to pre-COVID norms. Despite the stress, upheaval, and uncertainty, some pandemic consequences have actually improved our quality of life: More time with families, increased emphasis on work-life balance, and new tools for collaboration emerged in the midst of the virus' tragic toll.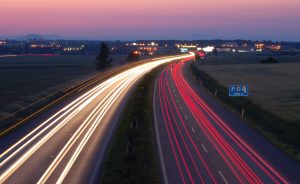 However, there is ample evidence that shorter attention spans and reduced patience have emerged as negative consequences of pandemic isolation. Traffic statistics, for example, show high collision rates, despite a reduction in miles traveled. And specific traffic behaviors, such as road rage, aggressive driving, and speeding, have reached new pandemic highs in 2022.
In fact, the National Highway Traffic Safety Administration (NHTSA) has launched a new safety campaign warning of the dangers of speeding, which is now involved in nearly one-third of all serious and fatal traffic collisions. It seems we have fewer places to go, and more time to get there—but we have less patience than ever before.