Fort Myers police have made an arrest in a deadly hit-and-run crash on State Road 82,  NBC-2 reports.
The arrest comes several months after a 30-year-old man was killed in the June 1 collision in the 11900 block of State Route 82. Authorities say the defendant caused the collision through "reckless driving and actions."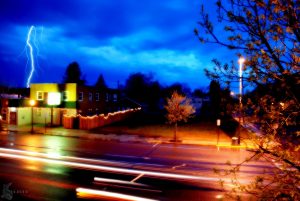 Our car accident attorneys in Cape Coral and Fort Myers note it's a tragic reminder of the risks responsible drivers face in Florida. Several years ago, lawmakers updated F.S. 316.027 to make it a third-degree felony to leave the scene of an accident involving injury and a first-degree felony for leaving the scene of a crash involving death. Previous to that legal change, drivers faced less severe consequences for being caught leaving the scene than for staying and being charged in the wake of a crash that caused serious or fatal injuries.
The Florida Department of Highway Safety and Motor Vehicles reports the number of hit-and-run collisions has increased steadily in the state, with such crashes now accounting for one-fourth of all traffic crashes.  The new law allows for license revocation for at least three years and up to 5 years in prison. for injury crashes. Leaving the scene of a crash involving death is now punishable by a prison sentence of 4 to 30 years.
The state estimates more than 600,000 hit-and-run crashes have killed nearly 1,300 motorists in the last five years. Last year, the majority (212 of 255) fatal hit-and-run crashes occurred near or after dark.
Insurance Claims for Hit-and-Run Crashes
Even when at-fault motorists remain at the scene, succeeding in an action to recover damages can be challenging in Florida because of the state's low mandatory minimum insurance requirements and the fact that so many motorists in Florida are driving without even these minimum insurance requirements. While Florida has made progress in recent years, the Insurance Research Council reports more than 20 percent of Florida drivers are uninsured, ranking Florida sixth-worst in the nation.
Even if an at-fault driver remains at the scene, and has required minimum insurance, our car accident attorneys have reported before that the state's $10,000 mandatory minimum insurance requirements rank it dead last out of 50 states. Those limits have been in place for decades and are wholly inadequate to provide meaningful relief to collision victims, even in relatively minor collisions where not more than one person is injured. In many cases, such limits will not even pay for resulting property damage.
Uninsured/Underinsured Motorist Coverage Best Defense
Our veteran car accident attorneys know your best defense against the financial consequences of being victimized by a hit-and-run motorist, or a motorist who lacks insurance or does not carry insurance in sufficient amounts to cover losses, is to carry uninsured/underinsured motorist coverage on your own insurance policy. This coverage is optional in Florida but protects you against loss caused by someone else, whether riding in another vehicle, in a collision with another at-fault driver, or even while walking or riding a bicycle.
While your insurance policy is mostly in place to cover damages to others resulting from your negligence, uninsured/underinsured motorist coverage is in place to protect you, and is among the most vital coverages you can carry to protect you and your family from the consequences of someone else's negligence.
If you or a loved one is injured, call Associates and Bruce L. Scheiner, Attorneys for the Injured, at 1-800-646-1210.