Summer is here and kids of all ages are being released from school.
Many of our young students are getting to spend a little more time at home because of it. With kids home more often, parents are urged to review some of the latest safety recalls from the U.S. Consumer Product Safety Commission (CPSC) to make sure they their child isn't playing with something that could potentially cause child injuries in Fort Myers or elsewhere.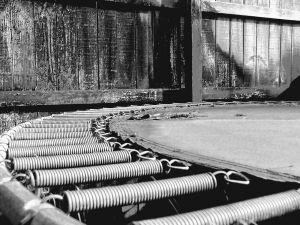 Parents are one of the biggest influences on a child's risk for injury. For that reason, our Fort Myers injury attorneys are here to talk with parents about some of the latest safety recalls. Each and every day, more and more products are released on the market that could seriously injure consumers. Make sure that you review the recall list from the CPSC often to make sure that none of these dangerous products are in your household or in the hands of loved ones.
Ridley Bikes Recalls Bicycle Stems:
More than 100 of the 4ZA Threadless Carbon Bicycle Handlebar Stems have been recalled by Race Productions because the bicycle handlebar stems can break or crack and pose a serious fall hazard for users. The company has already received one accident report of a handlebar step breaking causing injury to the rider. Under the recall are the 4ZA 31.8 threadless bicycle handlebar stems. These items were sold individually. They're black and have the words "4ZA Cycling Performance" painted on them. They were sold at various bicycle stores and online from 2005 through April of 2010. Call the company at (877) 745-7703 for information on a free replacement.
Porter Athletic Recalls Climbing Ropes:
More than 40 of the Athletic Climbing Ropes have been recalled by Porter Athletic because the rope can slip through the clamp on the top of the device and can pose a serious fall hazard to users. There have already been three accident reports filed to the company. One of these accidents resulted in both wrist and back injuries. Model numbers involved in the recall include 00118 and 00119. They were sold at various athletic stores from September of 2009 through September of 2011. If you have one of these items, calls the company at (888) 277-7778 for a free repair.

Children's Trampolines Recalled by Aqua-Leisure:
About 40,000 of the First Fitness® Trampolines with Handlebars have been recalled by Aqua-Leisure Industries Inc. It has been determined that metal fatigue can cause the handlebar to break, posing a risk of laceration and a fall hazard. There have already been four accident reports submitted to the company. Model number FF-6902TR and Toys R Us SKN 491463 is affected under the recall. The items were sold at Toys "R" Us stores across the country from September of 2010 through April of 2012. If you have one of these products, call Aqua-Leisure for a full refund. Call (888) 912-7087.
Continue reading ›