Hit-and-run accidents in Florida are on the rise, according to new data from the Florida Highway Patrol.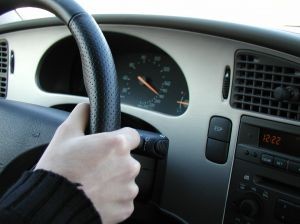 Authorities say there were 9 percent more drivers fleeing the scene of serious accidents last year than in 2014. When compared to 2013 figures, there was an astonishing 17 percent hike.
Florida law requires drivers to stop immediately at the scene of a crash that results in injury or death. 
Officials say pedestrians are especially vulnerable to these types of crashes. That's not hard to believe when you look at recent Fort Myers accidents, as reported to police:
A person driving a black sedan struck and seriously injured a 20-year-old Fort Myers man in Whiskey Creek before fleeing the scene early on Sunday morning in January.
A 59-year-old Fort Myers man was struck and seriously injured while standing in front of his home by a driver, estimated to be between 16 and 20, who didn't stop after the collision.
A 17-year-old Fort Myers teen pleaded guilty in February to leaving the scene of a crash that killed a 27-year-old man. She is awaiting sentencing.
These kinds of incidents are just a small snapshot of the kinds of cases that authorities say are becoming a plague on Southwest Florida roads.
In Lee County last year, there were 2,312 hit-and-run crashes reported. This area ranked ninth in the state for the most hit-and-run crashes. Areas with the most included Miami-Dade County (18,345, up from 17,479 in 2014), Broward County (10,943, up from 9,749) and Palm Beach County (6,771, up from 6,693).
In Collier County, there were 958 hit-and-run crashes.
Across the state, there were reportedly 92,623 drivers who fled the scene of serious accidents last year. That's 8,000 more than did so in 2014. In 2012, there were 70,000 hit-and-run crashes in the state.
Our Fort Myers personal injury lawyers note the increase comes despite the fact that criminal penalties for the crime increased in 2014 with the passage of the Aaron Cohen Life Protection Act. That law created a four-year mandatory minimum prison term for anyone convicted of leaving the scene of a fatal accident. Those drivers also have a three-year revocation of their driver's licenses.
This brings the offense on par with DUI manslaughter, which also carries a four-year minimum mandatory. Previously, there was no minimum mandatory prison term for leaving a crash scene.
Pedestrians and bicyclists in particular are vulnerable to hit-and-run crashes, with 3 out of 5 pedestrian fatalities in Florida involving a hit-and-run.
There were a total of 186 people who were killed in hit-and-run crashes in Florida last year, and another 19,000 were injured.
It's not clear why there has been such a substantial uptick, though we do know that car accidents in general are on the rise, coinciding with lower gas prices. Officials say the most common reason that drivers leave a crash scene are:
Fear
Drunk/ on drugs
Suspended driver's license
No insurance
For victims in these cases, even if the drivers are eventually caught, the fact that they lack insurance often means victims are on their own financially. Personal Injury Protection (PIP) coverage only goes so far.
One of the best resources hit-and-run victims have is uninsured/ underinsured motorist coverage. Although this coverage is not required in the state of Florida, it is highly recommended when you consider the number of hit-and-run crashes, as well as the fact that 1 in 4 drivers in this state is not insured at all.
FHP is launching a "Hit and Run. From Bad 2 Worse" campaign to educate drivers about their responsibility to remain at the scene of a crash.
Call Associates and Bruce L. Scheiner, Attorneys for the Injured, at 1-800-646-1210.
Additional Resources:
Florida hit-and-run crash totals go from bad to worse, Feb. 16, 2016, By Laura Ruane, The News-Press
More Blog Entries:
When Negligent Repair of Auto Plays a Role in Crash, Feb. 6, 2016, Fort Myers Accident Attorney Blog