Written by: PJ Scheiner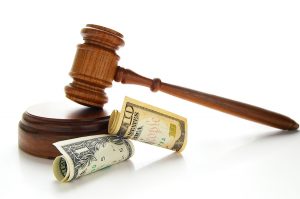 Sometimes the hard work of reaching a settlement in a personal injury claim is just the beginning. Before bills can be paid or liens resolved, a mutually acceptable settlement and release agreement has to be negotiated. And, perhaps most importantly, you have to actually receive payment of the settlement funds.
Sometimes intransigent defendants or insurance companies do their best foot-dragging routine to delay payment. So how long do you have to wait to receive payment of settlement funds?
Florida statutes provide a definitive answer – so long as your settlement is with an insurance company. Florida Statute 627.4265 requires that an insurance company tender payment within 20 days of the date of a written settlement agreement or the date of receipt of an executed release of claims by the insurer (depending on whether receipt by the insurance company of the signed release is made a condition precedent to payment of settlement funds). If the insurer does not tender payment within 20 days, the amount due shall bear interest at 12 percent annually from the date of the settlement agreement or the tender of the executed release. The insurance company will then be responsible for paying the full settlement amount plus any interest accrued due to the delay in payment – and interest adds up quickly at a 12% APR (e.g. $1,000 a month on a $100,000 settlement).
Importantly, this requirement applies to settlements with insured tortfeasors only so long as the insurance company is a party to the release and/or otherwise specifically named and included in the settlement agreement. If your settlement is with an individual or a company, and not an insurance company, then the provisions of 627.4265 do not apply and contract law (i.e. enforcing the terms of the settlement agreement and/or release) governs when and how payment must be made.
Unfortunately, in an adversarial system nothing can be taken for granted… Especially not the check at the end of the process. Fortunately, the law – when understood and properly applied – can help you apply the necessary pressure to hold the other side to their agreement.
Call Associates and Bruce L. Scheiner, Attorneys for the Injured, at 1-800-646-1210.