When motorcycles and other vehicles collide, it's usually because the other driver violated the motorcyclist's right-of-way. It's a fact well-established by the National Highway Traffic Safety Administration and backed by other research.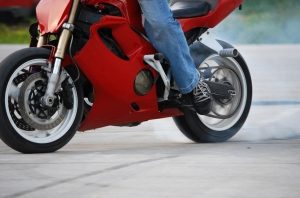 We saw this scenario play out again recently right here in Fort Myers, with the tragic death of a 22-year-old motorcyclist who was struck while riding on McGregor Boulevard.
According to WINK News, the motorcyclist was driving northbound on McGregor, approaching Water Lane, when a 34-year-old driver traveling the opposite direction on McGregor tried to turn left onto Water Lane. As she did so, she violated the motorcyclist's right-of-way, the investigation Florida Highway Patrol reported. The result was the car struck the motorcycle, and the young biker died days later. A teen passenger in the car also suffered minor injuries.