The decision by Gov. Ron DeSantis to lift the remaining COVID restrictions coincides with the return of early darkness and the start of the tourism season in Southwest Florida.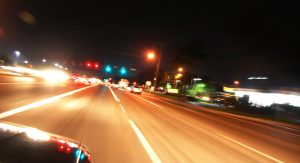 DeSantis started October by announcing Phase 3 reopening in response to economic realities and stabilizing numbers of coronavirus cases. Bars, restaurants and resorts were among the businesses permitted to return to full capacity, according to the Orlando Sentinel, although most are still expected to adopt social-distancing and other policies to help mitigate risks.
Daylight Savings Time ends Nov. 1 at 2 a.m., setting the clocks back an hour. National Geographic reports a number of places are trying to end Daylight Savings Time.Love it or hate it, Southwest Florida will see early darkness at a time of year when the days are growing shorter anyway. First common in the United States during World War II, and widely adopted in the 1970s in response to the Energy Crisis, many argue early darkness and early light do not conserve energy and certainly do not contribute to road safety.