A construction contractor in Florida has been slapped with $200,000 in fines by the U.S. Occupational Safety & Health Administration for repeated, serious and willful violations related to unsafe fall protection and ladder safety practices. Although it's likely this fine will be reduced upon settlement (which is how most of these cases end), the fact is, falls remain one of the most serious – and common – preventable risks on Florida construction sites.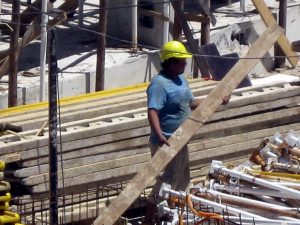 That's why it's not really surprising that, according to ConstructionDive.com, numerous Florida construction firms have been fined for these violations in recent weeks. Those include:
A roofing company in Jacksonville cited for fall protection violations for the fourth time just in the last 12 months. The St. Augustine contractor has been fined $128,000.
A large home-building company with operations in South Florida was cited for violations in North Florida that involved failure to ensure a carpentry contractor was using the right fall protection measures while they were working at a height that exceeded 25 feet. The subcontracting workers were also using the very top step of a ladder to reach the roof trusses – which is extremely dangerous and counter to what we know about safe ladder practices.
A Miami contractor was fined $53,000 for failing to train workers and exposing them to openings that dropped more than 18 feet.
A contractor in Jacksonville was fined $145,000 for failure to properly extend a ladder and allowing workers to install roof sheathing without using proper fall protection.