Florida is one of the worst places in the country to be a pedestrian. Data released earlier this year from the National Highway Traffic Safety Administration (NHTSA) shows that of the 5,400 fatal pedestrian accidents nationally in 2015, there were 628 that happened in Florida. To put this in context, Florida claims about 6.25 percent of the nation's population, but nearly 12 percent of its pedestrian accidents.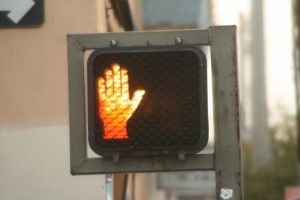 But just because a pedestrian accident happens – even one that results in serious injuries – doesn't automatically mean the injured party will be entitled to damages. It is still necessary for claimants to be able to prove by a preponderance of the evidence that defendant motorist was negligent in striking the plaintiff, causing the asserted injuries. This isn't to say you must be 100 percent innocent in the entire incident. In fact, Florida operates under a standard of pure comparative negligence (per F.S. 768.81), which means even if you are 99 percent to blame for what happened, you could technically still collect that other 1 percent in damages from at-fault parties.
However, a recent case before the U.S. Court of Appeals for the First Circuit (which oversees cases out of Puerto Rico, where this claim originated), plaintiffs still have to establish by a preponderance of the evidence that the other party was negligent.