Ghosts and goblins running loose in the streets next week herald an even scarier risk: The increased accident risks that will come with early darkness.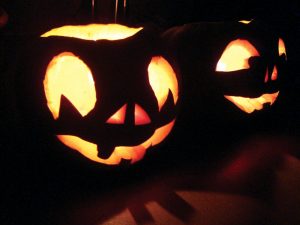 Trick or Treat always increases the risk of pedestrian accidents or other injuries involving children. According to the Safe Kids USA organization, children are more than twice as likely to be killed by a car while walking on Halloween night than at any other time of the year. Safe Kids reports only one-third of parents talk to their children each year about Halloween safety, even though three-quarters of parents report being worried about their child's safety.
Halloween Safety in SWFL
According to Safe Kids:
Children under 12 should always trick-or-treat with an adult.
Always use sidewalks and paths and walk facing traffic as far off the roadway as possible. Cross at marked crosswalks and street corners and use traffic signals.
Parents must also consider safety when it comes to a child's costume. Does it obstruct vision or make walking clumsy? Is it visible after dark?