When it comes to auto insurance, Florida and Maine tell a tale of rags and riches.
Florida has more uninsured motorists on the road than any state in the nation and ranks dead last in the nation when it comes to required auto insurance. Maine has a spot near the front of the pack in both categories. The New Year is often a time when we make commitments,  drop or extend insurance coverages, and make other changes to the paperwork of our lives.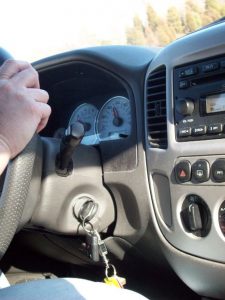 Our car accident attorneys in Fort Myers and Naples know unless you've taken specific steps to assure you are protected, it's very likely the auto insurance premiums you pay each month could be for a policy that is worthless in the event you are involved in a serious or fatal traffic collision. We've been reporting a lot recently about the dangers of holiday traffic and the increased risk of motor-vehicle collisions as we head into tourist season. While we hope you read the road advice and heed the safe-driving warnings, updating your auto insurance policy is vital to protecting you and your family in the event of a collision.
Uninsured Motorist Collisions in SWFL