Dangerous toys are a problem year-round, but heightened concern is warranted during the holiday gift-giving season.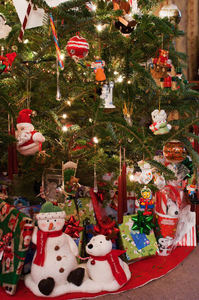 In recent years, both federal authorities and even toymakers themselves have initiated higher standards, meaning the majority of toys on the market are safer than they've been in the past. Still, the U.S. Consumer Product Safety Commission reports toy-related injuries resulted in 200,000 hospitalizations last year.
The journal Clinical Pediatrics indicates the toy-related injury rate has spiked 40 percent between 1990 and 2011. According to their research, 3 million children were injured by toys during that time, which means there was a child getting hurt every 3 seconds. More than 50 percent of those were children under the age of 6.
Continue reading "Dangerous Toys Top Concern Amid Holiday Gift-Giving" »