There is no more avoidable cause of serious and fatal traffic collisions than drivers who get behind the wheel while impaired by alcohol or drugs.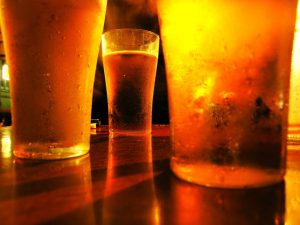 It is a top cause of fatal collisions nationwide, accounting for more than 10,000 deaths per year, or about one-third of all traffic fatalities, according to the National Highway Traffic Safety Administration. And there is every evidence the roads of Southwest Florida have grown particularly dangerous throughout the pandemic and hurricane recovery efforts. WGCU reported Lee County had the second-highest number of traffic deaths on record in 2022.
At least 123 motorists lost their lives on Lee County roads in 2022, according to preliminary data. The highest annual total was reported in 2005, when 150 people were killed on local roads. The first two years of the pandemic saw 107 deaths in 2020 and 118 deaths in 2021.
Recently our car accident lawyers in Fort Myers and Cape Coral looked at the top causes of serious and fatal traffic collisions, including aggressive driving. Today, we look at intoxicated driving. With spring break approaching, it is a critical time to respect the risks on the roads of SWFL.