The 46th Annual Fort Myers Boat Show will take place next weekend on the downtown waterfront.
Organizers expect the biggest event ever, with nearly 500 boats of all types. More than 100 boat brands will be represented and hundreds of booths will be selling gear and other accessories. Go Boating Florida reports Southwest Florida Marine Industries Association has made a substantial investment in floating docks and other equipment to accommodate boaters visiting the City Yacht Basin.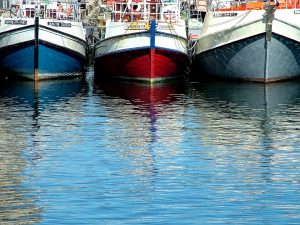 Boat show hours are 10 a.m. to 6 p.m. Thursday, Nov. 15, through Saturday, Nov. 17; and 10 a.m. to 5 p.m. Sunday, Nov. 18. For more information, visit Go Boating Florida.
The event serves as a timely reminder that winter boating season in Southwest Florida is officially underway. The most recent statistics suggest Lee County is the most dangerous in the state when it comes to deadly boating accidents, according to The News-Press.